The dog days of summer don't have to be long and hot- stop by for a cold beverage, dinner and lots of action on the Band stage.
This week we have a great line up: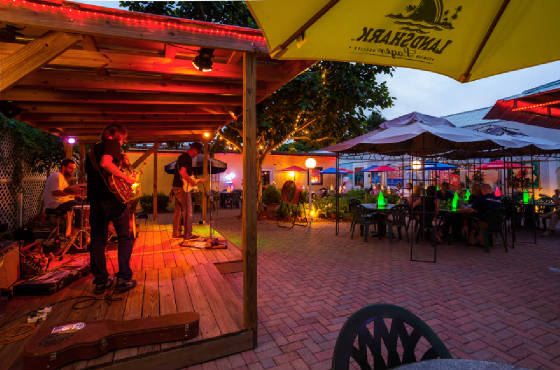 ********
Thursday Night-
Ellie Lee Band 7pm
Winner of numerous awards, Ellie Lee and Blues Fury are an exciting rockin' blues group with a dynamic on stage performance. Ellie is a blues guitarist/singer/songwriter that fronts the band with her soulful voice, ripping guitar solos and her obvious joy in performing. Ellie's guitar virtuosity has been compared to Jeff Beck, Albert King and Jimi Hendrix just to name a few. People enjoy the fact that Ellie plays and sings like there's no tomorrow. She gives it her all every time.

********
Friday Night
Marty Stokes & The Captiva Band 7pm
Marty Stokes was originally raised on Sanibel & Captiva Islands, Florida and has been playing different variations of Blues Music since he was a kid. Raw and melodic, original, and reaching to the emotional core, Stokes will not disappoint a good blues audience.
Jennifer Mazziotti, also well known as Jazzy Mazzy has been playing faithfully alongside Marty for the past six years, and laces their sound with wonderful harmonies and jazz overtones.
********
Saturday Night
Paisley Craze Band 7pm
Paisley Craze, a five-piece band playing all your favorite music from the 1960s, covering the incredibly wide range of styles of that historic decade.
From the British invasion featuring the Beatles, the Rolling Stones, and the Animals, to the sunny and light pop music of the Beach Boys, the Monkees, and the Young Rascals. From the mind-blowing psychedelic rock of Jimi Hendrix, Janis Joplin, and Jefferson Airplane, to the groovin' dance sounds of Motown, featuring Diana Ross and the Supremes, Aretha Franklin, and Smokey Robinson and the Miracles.
********
********
We appreciate your business. Please come by and enjoy a night of dining and dancing.
********
********
Yeah! We did it! The ordinance was changed and we can have live music until 11pm on Friday & Saturday nights!

Thank you for your support in signing the petition and coming to the meetings. We couldn't have done it without your help.


********
Here is the Restaurant rating by the TRIP ADVISOR. Click here to see what your neighbors have to say!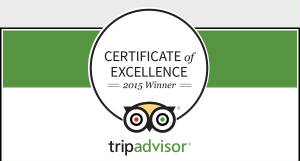 Congratulations to Englewoods On Dearborn Restaurant!
TripAdvisor is delighted to award Englewoods On Dearborn Restaurant the 2015 Certificate of Excellence. This achievement is a direct result of your consistently great reviews from TripAdvisor travelers.
Did I tell you?? WE WON BEST OF THE BEST IN ENGLEWOOD for "THE BEST LIVE MUSIC" Thank you to all that voted and have supported our restaurant. We work hard to deliver great fun, great music and great service.
Our new summer hours: OPEN Thursday - Saturday 3:00pm - 11:30pm Bands start at 7pm. Happy Hour 'Til 6:00 pm