We are still packing in great music, food and fun in 3 days! Thursday, Friday & Saturday Nights we have lined up the best music in town....just for you!

Our Chef's are preparing nightly dinners specials and Our Bartends are mixing up Great Drink Specials too. No such thing as Dog Days of Summer anymore.
There is a place that still has lots of action and fun! That Place is Englewoods!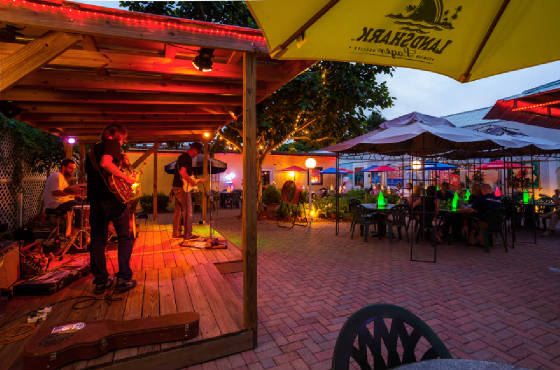 ********
Thursday Night Aug 25, 7-10pm

Joe "Survival" Caruso
Joe Caruso grew up in New Orleans listening to performers like a young Ray Charles, Guitar Slim, Count Basie, and many others across the street at the legendary Club Desire, where he first learned the sound of the blues.
At 15, Caruso's first band opened up for headliners Etta James, Hank Ballard, Ernie K-Doe, and Aaron Neville. He's been playing the blues since 1965!
********
Friday Night Aug 26, 7-11pm

Jason Haram Band

Jason Haram is a product of two elements...growing up on Anna Maria Island where many roots of music, such as blues, jazz and old-school rock n' roll have emerged. Spending some time living in Austin Texas and Shreveport Louisiana, Jason picked up on the culture of Texas and Cajun style blues music.
********
Saturday Night Aug 27, 7-11

Torched Band -
all I can say is make your reservations early or come early. The place gets busy and the dance floor busier. Just the best of 70's up to now. Playing past and today's hits. From Journey to Bruno Mars
********
********
We appreciate your business. Please come by and enjoy a night of dining and dancing.
********