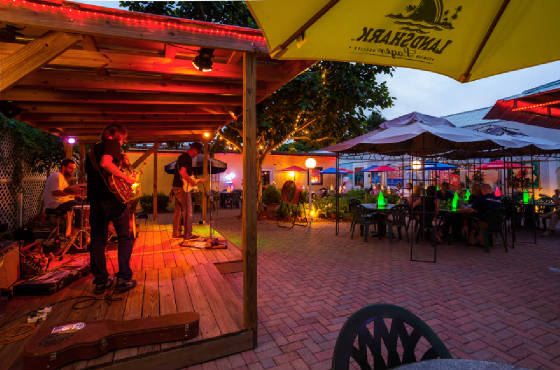 ********
Wednesday 7pm

Lauren Mitchell Band
"Lauren prowls the stage like a cat waiting to strike. Her powerful vocals and dynamic stage presence will captivate you"
********
Thursday 7pm

Skyla Burrell
"Skyla has one of those perfect, whisky-soaked-with-honey voices that is full of the passion and conviction that it takes to be a great blueswoman."
Nashville Blues Society
********
Friday 7pm

Torched Band
Englewoods Favorite dance band! So much fun listening to the 80, 90 and todays hits
********
Saturdayn7pm

Kat Crosby Band
Nothing but the Blues. Kat Crosby has been hitting the stages of New Mexico and Texas and now is bringing her brand of music to the Gulf Coast. I love watching Kat and the band because you feel the great energy and you know she loves what she does!
********
********
I hope to see you at one of the shows! Come hungry- we have great dinner!

********
Hours
Open: Wednesday, Thursday Friday and Saturday 3:00-11pm
Happy Hour 'til 6:00 pm
********