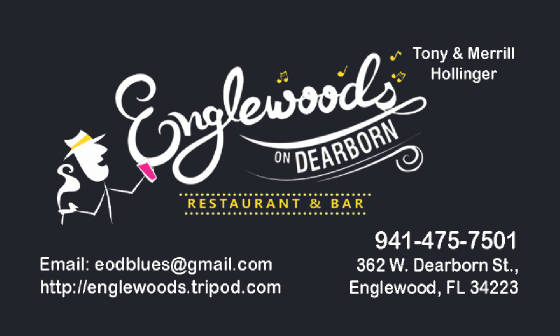 If you want to have the website to fill more of your screen, hold down "Ctrl" and tap "+". To reduce the size hold down "Ctrl" and tap "-".
Welcome to our website!

Englewoods on Dearborn is one of the finest restaurants in this area.  Drop in for a meal or a cocktail and you will be heartily welcomed by Merill and Tony!  You will soon see why this restaurant is such a hit!!
********
Our Music Calendar is unbelievable! How can we have such great music in Englewood??

Englewoods On Dearborn made it happen!

Thank you for your friendship. We look forward to a great season and seeing all of you real soon.
********
Click here for the Entertainment lineup
********
TUESDAY JANUARY 24TH - 7PM

This is such a treat! I know it's a weird day but he is in town on this one day and we couldn't say no!

This is a FREE Show, more reason to come.

 Reverend Raven and the Chain Smoking Altar Boys play traditional blues, straight up with a big dose of passion. With smoking grooves, served up with hot harmonica and smooth stinging guitar they play original songs peppered with nods to Slim Harpo, Little Walter, Jimmy Rogers, Billy Boy Arnold, Junior Wells and the three Kings.

Born and raised on south side of Chicago, the Reverend has been playing the blues since 1971 when he first saw Freddy King play at the Kinetic Theatre in Chicago.
continue reading his bio at:  www.reverendraven.com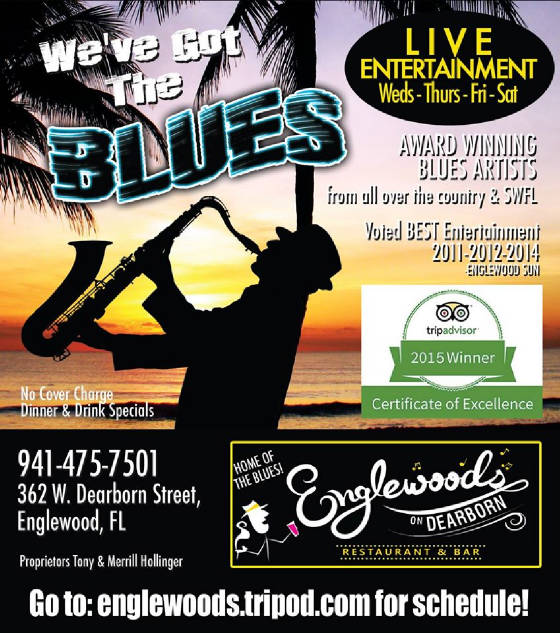 ********