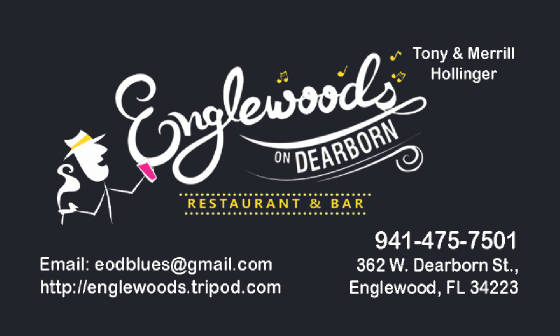 If you want to have the website to fill more of your screen, hold down "Ctrl" and tap "+". To reduce the size hold down "Ctrl" and tap "-".
We are CLOSED Sept 6 to Oct. 4th
Reopening Wednesday Oct 5th!!!
Hello!
Just an update. We officially have the restaurant torn apart, cleaning, cleaning and more cleaning! I hope we are ready for our reopen. It is gonna be beautiful with the changes we are making.
Our October Music Calendar is unbelievable! How can we have such great music in Englewood??
Englewoods On Dearborn made it happen!

Thank you for your friendship. We look forward to a great season and seeing all of you real soon.

Have a great day!
Merrill & Tony

Welcome to our website!

Englewoods on Dearborn is one of the finest restaurants in this area. Drop in for a meal or a cocktail and you will be heartily welcomed by Merill and Tony! You will soon see why this restaurant is such a hit!!
********
Click here for the Entertainment lineup
********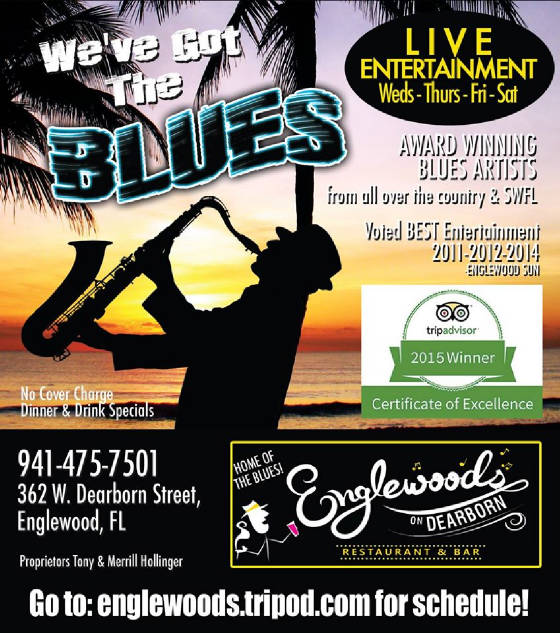 ********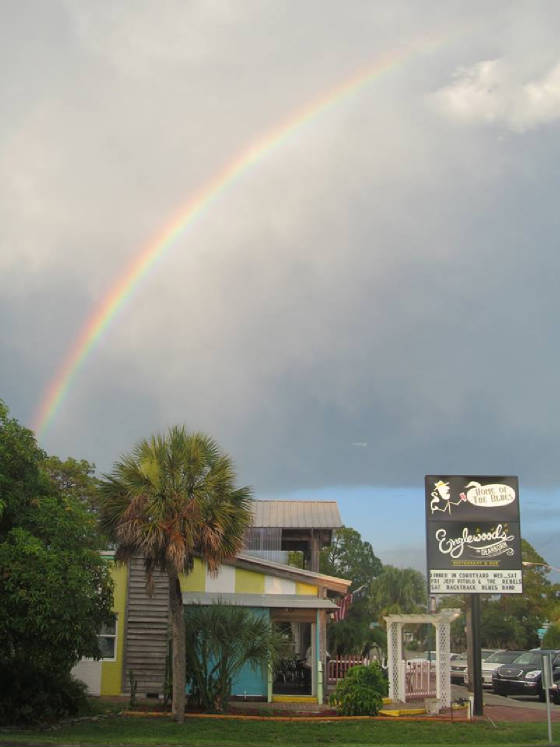 A customer took this photo and commented
"A beautiful rainbow over our music heaven!"


********
Please check out our FOOD reviews on Trip Advisor - people are raving about our Crab Cakes and Jagger Schnitzel and more. Don't take my word for the Great Job Chef Chris is doing- see for yourself.

********
********